$

6.00
Marian "MTA" Pendant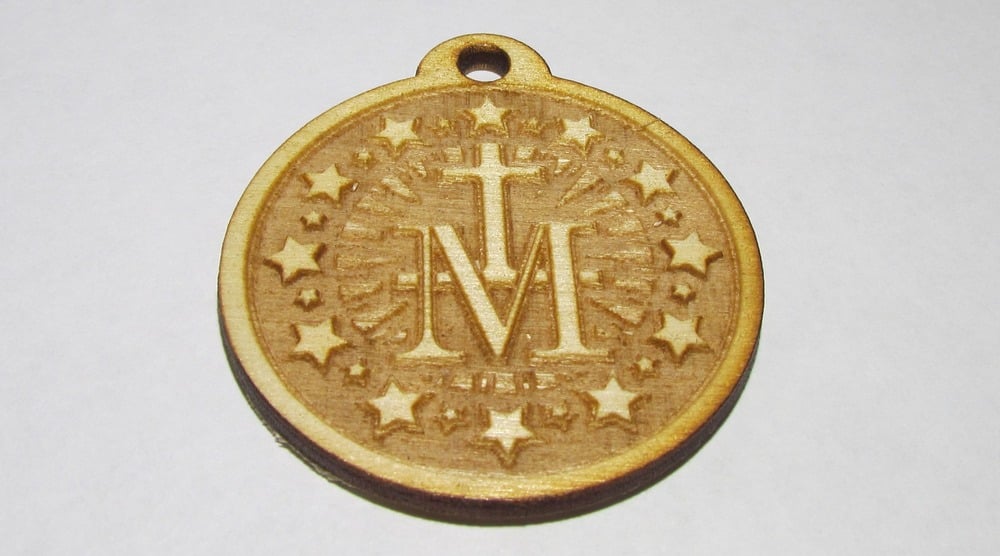 This pendant has a classic Marian motif in the center derived from the traditional pattern of the Miraculous Medal, surrounded by 12 large and 12 small stars. Pendant is approx 1 3/4" in diameter. It is available in 1/8" thick basswood or 1/8" thick acrylic in your choice of colors.
This piece is suitable for hanging on a chain or cord, or placing on your key ring as a fob.
This item can be customized with engraved images or text on the reverse side as well! Use the Contact form to request a customized version with your desired image or message on the back.